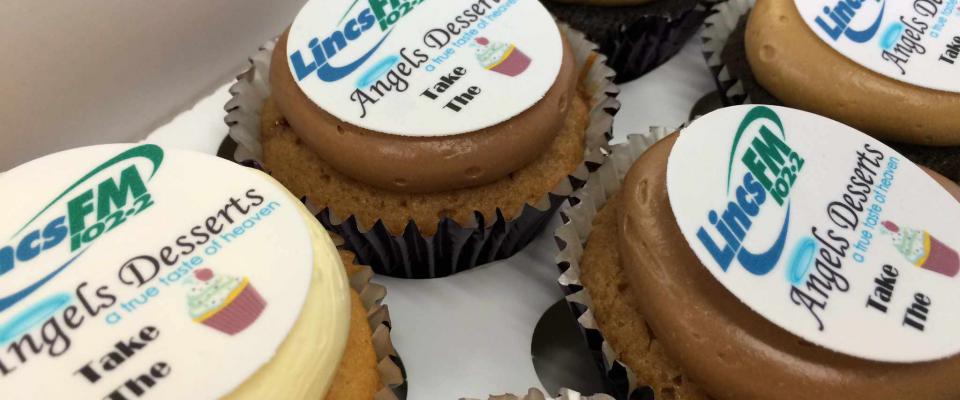 Lincs FM comes to Lindsey James
Thursday, 13 October 2016
Every Thursday Lincs FM gives someone the chance to have a box of cupcakes delivered to their workplace. On 6th October we had a surprise call from John Marshall (live on air!) informing us that we had been chosen and he would be arriving that afternoon!!
He and James arrived at the shop and immediately had us all in laughter, one member of our team was so starstruck she fell off her chair but immediately recovered from her mishap by applying her lipstick!
Jan and John discussed Heckington and the famous village show which Heckington occupies - next year is the 150th show - definitely not to be missed!
Thank you to John and James for an enjoyable afternoon!